April 30th, 2013 in News
40 Years of Changing Attitudes in Metro Vancouver
Politicians, planners and policy makers can now be informed by forty years of comparative data on the changing attitudes of residents in the Metro Vancouver region thanks to the release today of the results of the 2012 Urban Futures Survey. The Technical Report results can be downloaded here (pdf | 3.6 MB).
This is the third in a series of geographically specific research studies that measures a number of issues important to residents across the Lower Mainland. Previous surveys conducted in 1973 and 1990 informed the Livable Region Plan and the Choosing our Future program. The 2012 survey updates and enhances the information available about public attitudes and experiences of the population over three points in time.
"I am not aware of any other urban region that has an extensive body of comparable information such as this available to aid the decision-making process." says Ken Cameron, former Manager of Policy and Planning for the GVRD (Metro Vancouver). Cameron was involved in the 1990 survey as well as the 2012 version. "The Vancouver region's success in becoming one of the most livable regions in the world was accomplished through concerted efforts of regional and local governments over many years, decades, in fact." he said. "It is invaluable to have comparable data spanning nearly 40 years that can tell us what has changed—and not changed—in public opinion as the region has grown. The earlier surveys had an important impact on transportation and environmental policies, and the 2012 survey will undoubtedly offer a rich resource of information to planners and policy makers looking to the future".
The Technical Report
A unique aspect of the Technical Report is the comparison it provides with the results of earlier surveys. For example, provision of health care ranked 3rd in 1990 and 9th in 1973, while air pollution from industry was the top concern in both earlier surveys. This reflects the concerted action by government to improve air quality in the intervening years. Similarly, while preserving the natural environment was the most important priority for action in the earlier surveys, by 2012 it had dropped to 4th place, a result that could be attributed to efforts by government to improve water quality through upgraded waste water treatment, to give priority to solid waste reduction and recycling and to protect the region's working landscape through creating the Green Zone.
Urban Futures Survey
,
Urban Futures Survey 2012
No Comments
November 1st, 2012 in News
Three members of the Urban Futures Survey 2012 team will be on the Bill Good Show tomorrow morning (Friday, November 2, 2012) at 9:30 on CKNW AM 980.  Colleen Hardwick, Justen Harcourt and Yuri Artibise will be talking with Bill about the creation of PlaceSpeak, the Urban Futures Survey 2012, and the next generation of civic engagement.
This appearance arose—in part—out of last weekend's profile in the Vancouver Sun that looked that the influence that Justen, Colleen and Yuri's fathers had on the development of Vancouver and how it influenced their involvement with PlaceSpeak as well as the Urban Futures Survey 2012.
At the end of the interview, there will be an opportunity for listeners to call in and share your answers to the question: "What kind of Vancouver do you want?"  We look forward to hearing from you.
Advisory: Next generation of Vancouver's urban visionaries on Bill Good Friday to discuss Metro Vancouver's New Urban Futures Survey
First conducted in 1973 and again in 1990, The Urban Futures Survey has been a legendary force behind the development of Metro Vancouver into the city it is today.
The citizen feedback harvested from those surveys helped leaders reject freeways through the centre of the city, launch garbage recycling and adopt the Zero Waste Strategy—and those are just a few examples.
Rounds One and Two of the Urban Futures Survey were conducted by Dr. Walter Hardwick and used by politicians such as Mayor (and Premier) Mike Harcourt and city planners such as Alan Artibise.
Now, it's time for Urban Futures Survey: The Next Generation. And at 9:30 on Friday, November 2, the actual next generation Hardwick, Harcourt and Artibise will be on the Bill Good Show talking about Round 3, in which the survey is entirely online and interactive.
The 2012 survey uses the online public consultation software called Placespeak, developed by Dr. Hardwick's daughter Colleen Nystedt, along with Yuri Artibise, Alan's son, and Justen Harcourt, son of the former Mayor of Vancouver and Premier of BC.
Details
Who: Colleen Nystedt, Yuri Artibise, Justen Harcourt
What: The Urban Futures Survey 2012
Where: The Bill Good Show CKNW – AM radio
When: 9:30 a.m. Friday November 2, 2012
Media Availability
If you would like to interview any or all of the principals about the third edition of this legendary urban survey, please contact:
Paul Sullivan
BreakThrough Communications
p.sullivan@breakthrough pr.com
office: 604-685-4742
mobile: 604-603-7358
Tags:
Alan Artibise
,
Colleen Hardwick
,
Justen Harcourt
,
Metro Vancouver
,
Mike Harcourt
,
Urban Futures Survey 2012
,
Walter Hardwick
,
Yuri Artibise
No Comments
October 26th, 2012 in News
The 2012 Metro Vancouver Urban Futures Survey was profiled by Kelly Sinoksi in the October 26, 2012 edition of the Vancouver Sun.  Here are a few excerpts:
New online survey platform connects people with local issues

[...]

The PlaceSpeak platform arose out of a bid by Hardwick to Urban Futures Opinion Survey 2012, which would be the third in a series of geographically specific studies in 40 years. While the first two surveys — in 1973 and 1990 — were conducted by the regional district, PlaceSpeak will use similar questions to compare the changing attitudes around economic, social, mobility and lifestyle issues across the Lower Mainland.

Some questions have been dropped, such as one about the Canada Line, because the issues have already been resolved, while new issues have been added.

Hardwick said she expects the survey data, slated to be released next spring, will be used by planners to shape the region, just as previous studies created the livable region plan for the Metro today. Residents can also go back to the site to view the other responses and see what's been done.

"No other region in the world has the same information going back 40 years," she said. "That data will form part of our collective knowledge.

"Since 1990, the region has changed exponentially. It's going to be interesting."

More than 1,240 surveys have already been completed, with high numbers from Vancouver, New Westminster, City of North Vancouver and Bowen Island, while Delta, Port Moody and Pitt Meadows are also represented.

The survey, which takes 22 minutes, can be found here: https://www.placespeak.com/topic/323/urban-futures-survey-2012/

Ian McKinnon, chair of the National Statistics Council and former head of Decima Research, said the new platform will give residents a chance to express their views in a low-key manner while allowing city planners to pinpoint people in a specific neighbourhood when they're dealing with a new plan.

By narrowing the responses to a particular area, he added, the city can get a better idea of what's underpinning residents' concerns.

"Over time you can get used to consulting in a low-key fashion about your preferences, and not waiting until a multi-million-dollar development [is proposed] and lines are entrenched. It certainly gives people an opportunity to respond more systematically than they can now.

"Once people start hearing from friends and neighbours that the feedback is listened to, it's likely to snowball."

Hardwick said the idea, which is a personal homage to her father, the late urban geographer Walter Hardwick, who was involved in the earlier surveys and in regional planning initiatives such as False Creek, was born out of the need to consult people in a changing world.

She noted the old ways, such as telephone surveys and door-to-door interviews done in the 1971 survey, aren't relative today, mainly because many people don't have landlines and won't answer the phone or door to strangers. By linking residents' identity to their address — whole protecting their privacy — she said the data will be verifiable and provide decision makers with "hard data they can point to" when making policy decisions.
You can read the entire article HERE.
Tags:
PlaceSpeak
,
Urban Futures Survey 2012
,
Walter Hardwick
No Comments
September 25th, 2012 in About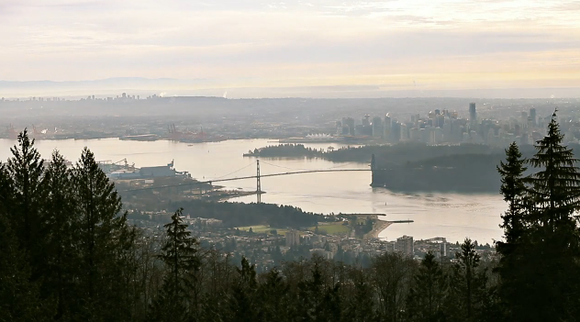 Metro Vancouver residents have a new way to make their voices heard on issues such as the revitalization of local town centres through the 2012 Greater Vancouver Urban Futures Opinion Survey, the online version of a historic survey that has been instrumental in shaping the way the lower mainland municipalities have managed growth.
This is the third chapter of the survey, which was first conducted in 1973. It helped set Vancouver's on its path toward environmental protection, planning, protection of open space and a transit-oriented transportation system.
"That first Urban Futures Survey gave us as decision-makers the confidence to pursue policies that might have otherwise been dismissed as impractical, Utopian or too costly," said former Vancouver mayor and former BC premier Mike Harcourt.
In 1990, the survey was updated. Once again, concerns over air and water pollution topped the list. Policy makers responded with AirCare, upgrades to wastewater treatment plants, and a doubling of our region's park land.
Just as the Urban Futures Survey guided the past development of our region, so it will in the future. The 2012 survey is being conducted online through PlaceSpeak, a new online public consultation platform being developed here in Vancouver, and includes all Metro municipalities, from West Vancouver to White Rock.
So far, residents of Vancouver, New Westminster, the District of North Vancouver and Bowen Island have been active, while a number of other municipalities, including Surrey, Burnaby and Langley have yet to make their presence felt.
To take the survey, Metro Vancouver residents must first verify their home address by registering with PlaceSpeak. The survey takes about 22 minutes to complete and can be found at www.placespeak.com/urbanfuturessurvey.com
The Urban Futures Survey is being conducted with the sponsorship of Lambda Alpha International, Vancouver Chapter and the support of the Real Estate Foundation of British Columbia, the City of Vancouver, the City of Surrey, the City of North Vancouver, Translink, and Vancity Credit Union.
Tags:
PlaceSpeak
,
urban futures
,
Urban Futures Survey
,
Urban Futures Survey 2012
No Comments
September 17th, 2012 in News
Over the weekend, the Vancouver Sun published an online op-ed piece by former mayor of Vancouver and premier of BC (and PlaceSpeak Board Chair) Mike Harcourt:
Harcourt: What kind of city do we want?

Thanks to public consultation, quality of life in Vancouver has consistently improved over the past decades.

Special to the Sun September 16, 2012

The late 1960s and early 1970s are now widely recognized as a turning point in the history of Vancouver and its region. We decided against freeways in the urban area and in favour of the protection of neighbourhoods such as Strathcona and Chinatown. We decided against ad hoc planning in the backrooms of city halls in favour of open, participatory approaches in which the people have a say in the future of their city. We decided against sprawl and in favour of regionally planned growth that protects agricultural land and provides density and the opportunity for more travel choices.

We can see the results of those decisions around us today: a diverse, dense and livable downtown, the jewel that is False Creek, the regional town centres in Burnaby, Surrey and Coquitlam, the rapid transit lines that form the skeleton of a regional transportation system and the Green Zone with agricultural land, regional parks and open spaces protected from urbanization. By almost any measure, be it air quality, drinking water quality or water quality in the region's waterways, environmental quality has improved significantly in Metro Vancouver over the past 40 years. There are few if any urban regions in the world that can say that.

Those decisions took vision and courage. I know — I was there. But we were guided by a unique public opinion survey conducted by the late Dr. Walter Hardwick in 1973. In the Urban Futures Survey, Dr. Hardwick conducted in-depth interviews with a representative sample of households in all parts of the region in which he probed their opinions on a range of subjects as diverse as growth, livability, environmental protection, transportation, social planning, daycare and honesty in government. The survey revealed strong public support for environmental protection, planning, protection of open spaces and a transit-oriented transportation system. This gave us, as decision-makers, the confidence to pursue policies that might have otherwise been dismissed as impractical, utopian or too costly. In short, the survey was an early confirmation of what most of us here in Greater Vancouver want, which is to have our cake and eat it too.

A second turning point came in the late 1980s, when the idea of cooperative planning to protect livability had been eclipsed, after the region's first real recession, by an obsession with reducing government regulation to spur economic growth. By then, the growth had begun to come back, but there were concerns it was out of control. It seemed entire hillsides were being clearcut and converted from forest to bland, low-density subdivisions almost overnight.

The Board of the Greater Vancouver Regional District (now Metro Vancouver), led at that time by Richmond Mayor Gil Blair and Vancouver Mayor Gordon Campbell, launched a public outreach program called "Choosing Our Future," which included seminars, public meetings and a children's poster contest, all designed to find out what, in the view of residents, was important for the future of the region. Dr. Hardwick led that program on behalf of the region, and it included a replication of the Urban Futures Survey with many of the questions that had been in the 1973 survey. The idea was to find out what had changed — and equally important, what had not changed — since 1973. To quote the summary of the results published at that time, "Lower Mainland residents still rank as primary concerns the issues of air and water pollution and preservation of the environment — just as they did in 1973. Transportation issues, crime and housing also remain important concerns."

Once again, this information on public priorities spurred strong action by government at both regional and provincial levels, including AirCare, upgrades to waste water treatment plants and the Livable Region Strategic Plan and Transport 2012, just to name a few. Receptive public opinion underlay two of the decisions of the provincial government that I led of which I am most proud — the doubling of the region's parkland through the Lower Mainland Nature Legacy and the re-introduction of regional planning legislation guided by my close friend and colleague, Darlene Marzari.

So you see, governments get along better when they know they are doing what the people want. Now we have an opportunity to express our priorities and our vision of the future through a 2012 version of the Urban Futures Survey. With funding from the Real Estate Foundation of British Columbia, the City of North Vancouver, the City of Vancouver, TransLink and Vancity, the Urban Futures Survey 2012 is being conducted right now, but this time on an online platform through PlaceSpeak, a new consultation tool developed by Dr. Hardwick's daughter, Colleen.

Conducting the survey online allows you to participate at a time and place that are convenient to you. It takes about 22 minutes, which is considerably less than the previous method took for participants back then. Try it now at http://www.urbanfuturessurvey.com/. Participation in the Urban Futures Survey 2012 offers you a unique opportunity to express your views and your priorities on matters that are important to the future of your region. Participants in the earlier surveys served us well by helping to create the beautiful livable place we enjoy today, but we face many challenges if our future is to be sustainable as well as livable. Now it's your turn to help us get the city we you want.
Tags:
Mike Harcourt
,
PlaceSpeak
,
Urban Futures Survey
,
Urban Futures Survey 2012
,
Vancouver
,
Walter Hardwick
No Comments
January 5th, 2012 in About
Mike Harcourt—former mayor of Vancouver, former B.C. premier and Chair of PlaceSpeak's Board of Directors—spoke to City of North Vancouver council on November 14, 2011 to ask for support for the Urban Future Survey. Here is a video of Mike's introductory remarks at the Council meeting:
Transcript
I'm here to talk about a snapshot of the region. It started with Colleen's father Walter Hardwick in the 1970's when we first got the Livable Regions Strategy going.  The Urban Futures was first put together by Dr. Hardwick who was, of course, a very famous and renounced urban geographer at UBC who did the first Urban Futures project in 1973. That provided the information we needed from citizens to help put in place the first de-facto livable regions strategy.

The technology and techniques at the time were pretty straightforward. It was trying to talk to people which you do in those days and they answered their door and they actually talked to you. [The survey] was updated in 1990 when then mayor Gordon Campbell had Ken Cameron who was director of planning for what we then called the Greater Vancouver Regional District (GVRD), go forth and gather the opinions of people of the region on what they like, what they didn't like what they would like to see changed as part of becoming one of the most livable regions in the world. That was published in 1991 and led to the Growth Strategies act that we introduced as government. [The legislation] legitimized a different role, a more collegial role between the provinces and municipalities. It was more of a partnership, rather than 'creatures of the provinces' as some people think the municipalities are.

We're here today to say that it's time to update with the third 20 year look at the region and engage citizens and use modern technology. We are going to get a demonstration by Colleen of PlaceSpeak, which is an extraordinary new tool that came from her work with her father and from her mind. Ken and I were entranced by this way of engaging citizens in the comfort of their own homes and using the internet without having to go to public hearings which sometime get pretty polarized; or to be reached by the usual surveying methods which is very hard to do—it's very hard to show that these are the actual people that are at the address. So I wanted to be here to say we're quite excited about this new approach to engaging citizens. We think it's going to change and open up opportunities for people to participate more effectively in our democracy.
Tags:
City of North Vancouver
,
Mike Harcourt
,
Urban Futures Survey
,
Urban Futures Survey 2012
No Comments